Geophysical equipment manufacturers are a crucial part of any geophysical project, offering reliable, high-quality, and cost-effective instruments. They specialize in designing and manufacturing the most advanced geophysical instruments for exploration and research that aid in mapping the subsurface for groundwater, mineral exploration, engineering investigations, and environmental studies.
From ground penetrating radar systems to seismic instruments, and resistivity meters, these trusted companies offer top-of-the-line products with the latest technologies to ensure accurate data collection. Many of them also provide expert services such as maintenance, training, and repair for their products. With their well-crafted products combined with excellent customer support, these geophysical equipment manufacturers, in our opinion, lead to successful projects every time. Additionally, they continuously strive to create more efficient devices that meet the needs of both professionals and recreational users alike. Their commitment to providing innovative solutions have enabled them to stay on the cutting edge of technology while ensuring an affordable cost structure that is beneficial to everyone involved in a geophysical project.
Geometrics
For decades, Geometrics has been a leader in the field of geophysics, assisting people around the world to explore and understand the land, sea, and air. They have achieved this through cutting-edge research, innovation in equipment development, and offering world-class customer service. From mineral exploration to geotechnical engineering studies, their seismographs, magnetometers, and other geoelectric instruments are ideal for every project. With their help, laboratories, research institutions, and government agencies can look into unexploded ordinances or archaeological sites with confidence. This is matched by their commitment to helping exploration firms find oil and gas reserves as well as utility lines—allowing them to operate with accuracy.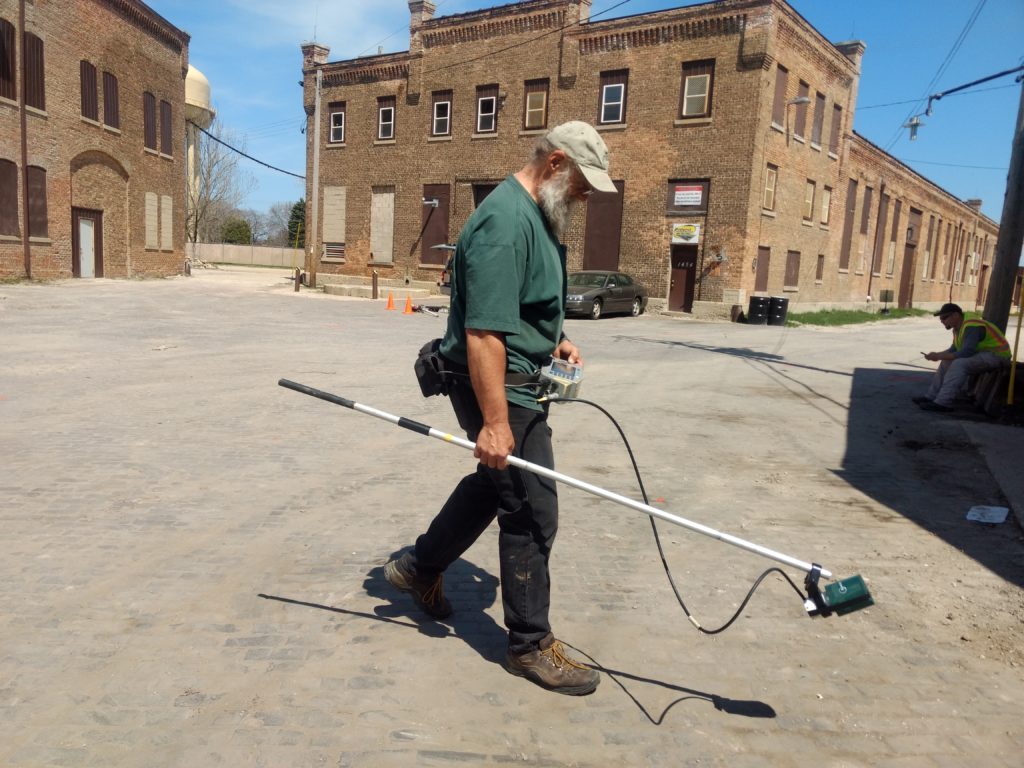 As part of its mission to empower geoscientists everywhere, Geometrics strives to develop a range of products that make data collection easier than ever before. Over the decades they have extended their reach to universities in both domestic and international contexts—providing unparalleled technical expertise each step of the way. Ultimately, Geometrics have helped countless individuals unlock new insights from previously undiscovered geological phenomena for over half a century—a testament to their commitment to exploration and quantification of our environment.
Geonics
Geonics Limited is a Canadian-owned company located in Mississauga, Ontario, Canada, and is renowned for its world-leading designs, manufacturing, and services in the field of electromagnetic geophysical instrumentation. The company has been specializing in this domain since 1976 with the introduction of the EM31 Ground Conductivity Meter. This initial offering expanded the scope of exploration to engineering, environmental, unexploded ordinances, and many other industries by providing reliable tools for near surface characterization. Subsequent development of the EM34-3 and EM38 Ground Conductivity Meters broadened the range of applications to include deeper areas as well as shallower ones.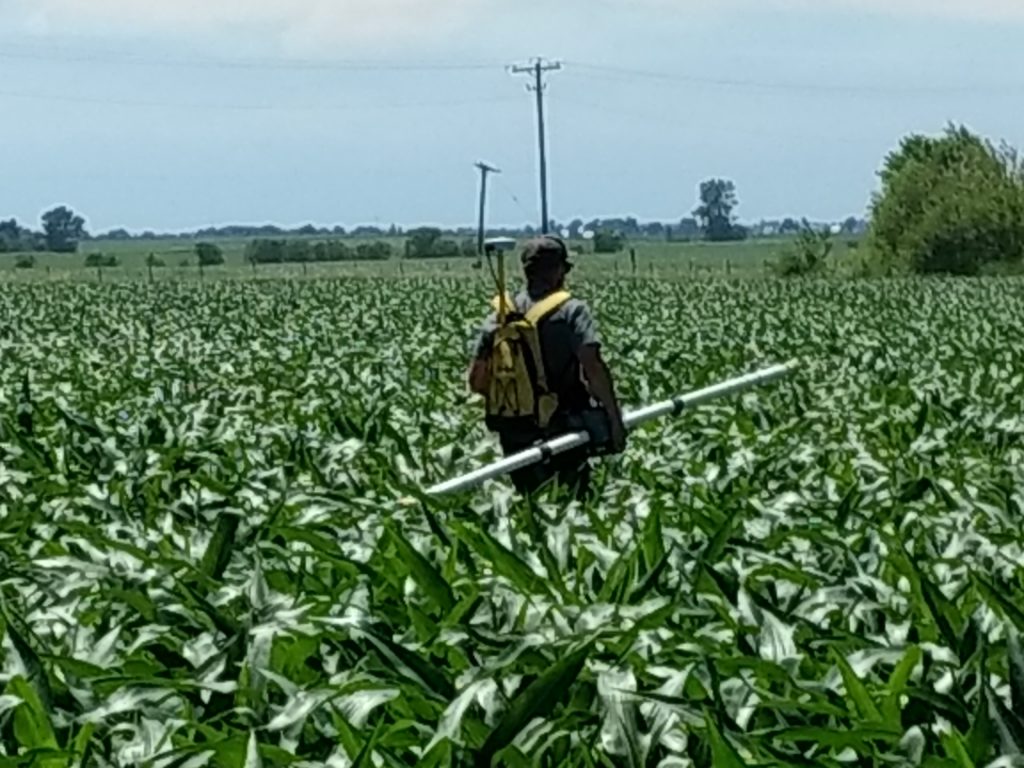 The most recent release from Geonics is their second generation of very successful EM61 metal detectors. This highly sought after device provides a solution with its state-of-the-art features such as improved signal processing and enhanced data acquisition capabilities. In addition to their specialized instruments, Geonics also offers an extensive array of professional technical support services ranging from system design and maintenance to training on geophysics and prospecting. With their dedication to meeting customer expectations through continuous innovation, it's easy to see why Geonics is trusted by companies all over the world.
Sensors & Software
For decades, Sensors & Software Inc. has set the standard for ground penetrating radar (GPR) technology and software design – an achievement that has been acknowledged around the world! With their groundbreaking ideas in GPR instrumentation, they have earned a noteworthy reputation for innovation. Their expansive GPR solutions are designed to optimize data collection and performance, all while providing user-friendly interfaces. Reliability is essential, as they strive to ensure simplicity in every configuration.
What makes Sensors & Software stand out from its competitors is the wide selection of educational materials accessible to clients. These resources ensure customers can quickly understand and become proficient in all facets of GPR systems. From utility locating to UXO detection, this company's products can be employed in a variety of circumstances including concrete scanning, structural assessment, mining and quarrying, forensics, archaeology or geotechnical exploration. Additionally, GPR is perfect for glaciology research as well as agricultural applications.
Instantel
Instantel has been providing the highest quality vibration and seismic monitors to over 110 countries worldwide, since 1982. Their ground vibration monitors are specifically designed to provide accurate and reliable readings of ground vibration in a variety of sensitive environments such as urban and residential areas, industrial worksites, quarries, and mining sites.
With advanced features such as auto-triggering, adjustable sensitivity thresholds, and integrated digital communications, these devices are perfect for any kind of monitoring project. Additionally, all Instantel products come with excellent customer service and technical support. Utilizing their expertise in seismology and engineering technology, they continue to develop cutting-edge solutions for their customers' complex ground vibration and noise monitoring needs. With Instantel's range of onsite ground vibration monitors you can be sure that you are getting the data – a must for reliable regulatory compliance.
Pro-Seismic Services
Pro-Seismic Services has been providing the highest quality resistivity cables, seismic cables, and geophone services in the industry for over 20 years. The company was founded in August 1999 by Heros Markarian and Judy Wilkins. They shared the goal of creating a reliable and efficient business focused on the fabrication and repair of geophysical equipment. Over the years, the company has consistently implemented the latest technology and techniques to guarantee superior results in all its projects. Pro-Seismic Services provides an exhaustive range of services.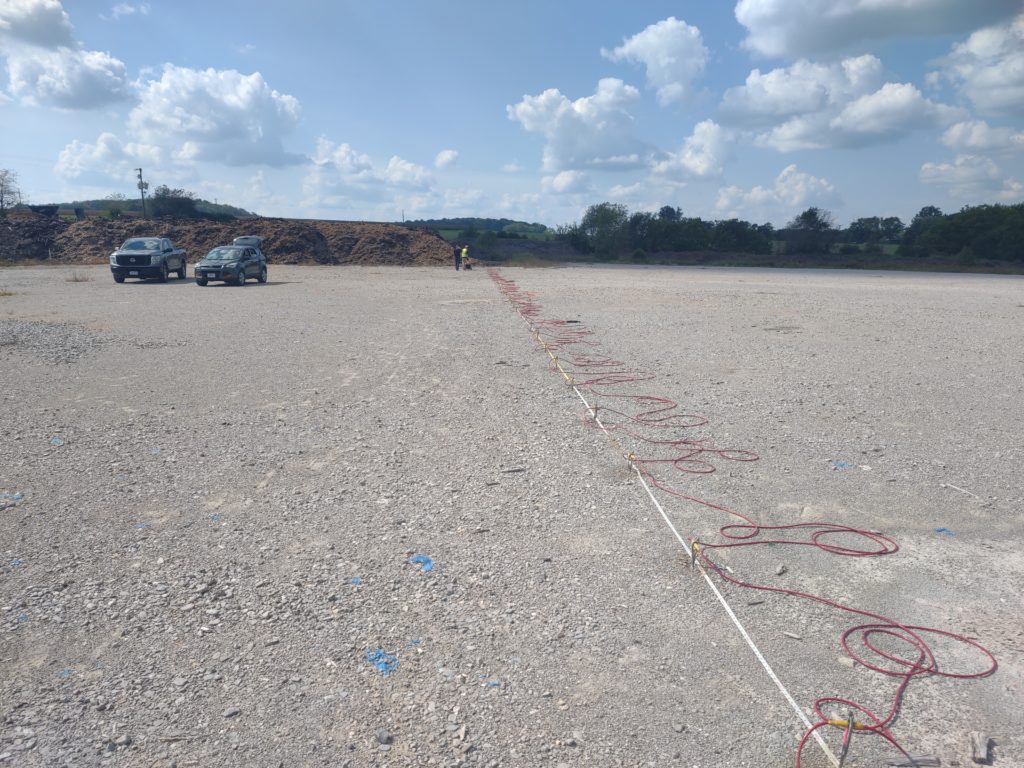 At every stage of their process, they ensure that all their products meet industry standards of quality and safety. In addition to offering outstanding customer service and affordable prices, Pro-Seismic Services also offers its clients a wide selection of replacement parts for any type of seismic, resistivity, land cable, or geophone system. With decades of experience at the forefront of cable technology, Pro-Seismic Services is committed to delivering exceptional services that meet even the most demanding needs of its customers.
R T Clark Companies
The R.T. Clark Companies, Inc., a full-service international company based in Oklahoma City, Oklahoma, U.S.A., has been providing services to the geophysical, engineering, and environmental communities since 1983. The company was originally established to provide an outlet for disposing of used and surplus equipment, but soon expanded its line of products and services to include new products such as sensors, energy sources, battery enclosures, and custom-developed seismic equipment. Throughout its history, R.T. Clark has assisted numerous seismic contractors and oil companies in the procurement and sale of geophysical and seismic equipment, enabling them to get the best value for their money. Additionally, universities and research institutions have benefited from their services by having access to reliable used second hand equipment at competitive prices with no compromise on quality or performance.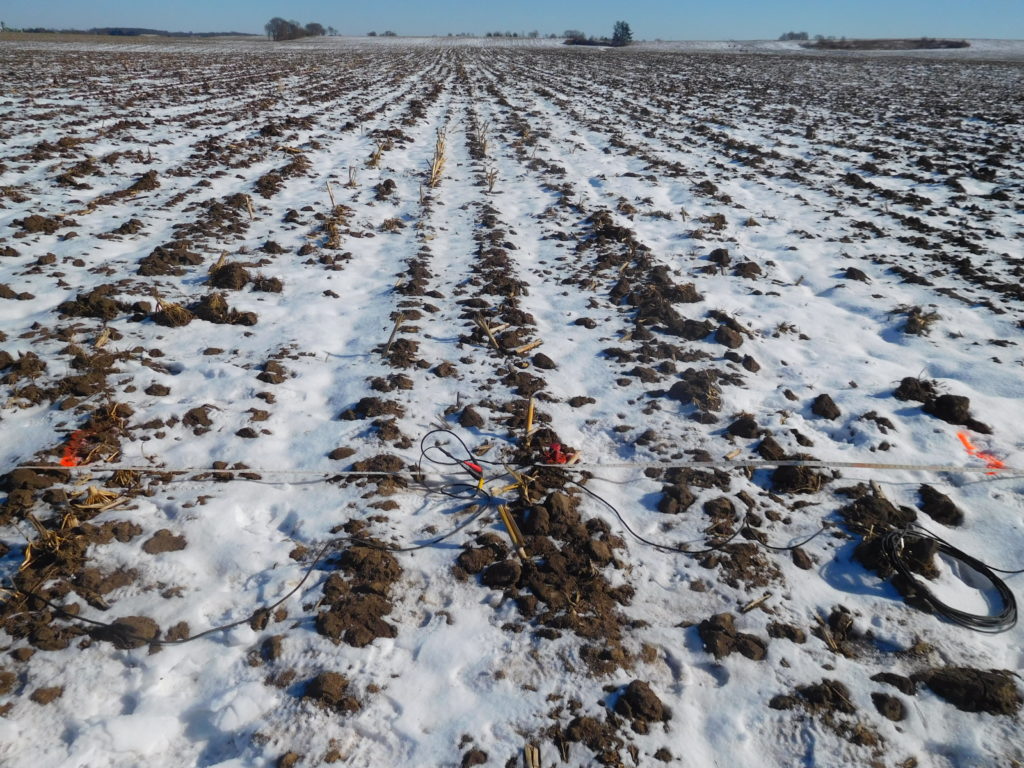 With years of experience in the field of geophysics, R.T.Clark can be relied upon for expert advice as well as providing a wide range of products and services for any project that requires specialist knowledge in this area. The company remains committed to using cutting-edge technology that is both cost-effective and environmentally responsible while pushing boundaries with its innovative solutions.
Park Seismic LLC
Park Seismic LLC is a cutting edge research & development company with expertise in multichannel analysis of surface waves (MASW). Founded by Dr. Choon Park, the lead author of MASW (Park et al., 1999; GEOPHYSICS), Park Seismic has been providing consultation services and supporting field logistics on more than two hundred MASW projects since its inception in 2007. Furthermore, the company is recognized for developing innovative software solutions for MASW data analysis and offering comprehensive training via short courses and online tutorials.

Over the years, Park Seismic has actively participated in numerous research activities related to geotechnical seismology and has gained a reputation as one of the leading developers of MASW technology. The technical team at Park Seismic comprises highly experienced personnel who have worked on numerous projects all around the world. In addition to continually working on improving their existing MASW solutions, Park Seismic proactively explores new avenues for expanding their capabilities across various disciplines of geotechnical seismology.
Advanced Geosciences Inc. (AGI)
Since 1989, Advanced Geosciences Inc. (AGI) has been a leader in developing and creating resistivity/IP/SP imaging systems – setting the bar for others to follow. Through the years, they have been devoted to delivering innovative solutions in this arena, resulting in higher-resolution images and more accurate information than ever before. For over 25 years, they have been at the forefront. Their most noteworthy success is their Sting/Swift resistivity imaging system which was presented at the European Association of Exploration Geophysicists (EAGE) conference back in 1994 and completely revolutionized electrical resistivity and IP imaging. Since then, they have consistently created first-rate products for resistivity and IP imaging that are renowned for their precision, reliability, and user-friendliness.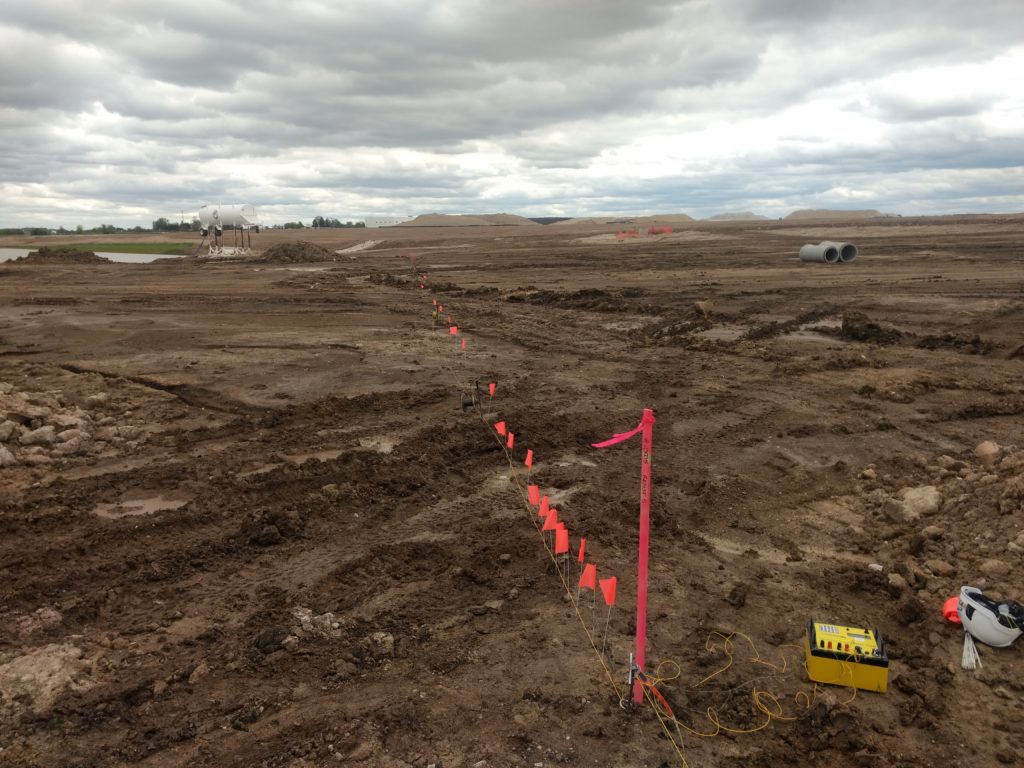 From oil & gas exploration to mineral excavation, environmental surveillance and restoration, archaeological research and beyond – their imaging systems are leveraged by experts across a variety of industries. At AGI, their commitment to providing exceptional customer service is reflected in the quality of their products and services. They have a team of highly qualified specialists that can assist you with any technical issues quickly and effectively. AGI's imaging systems are essential to collecting data accurately from the depths of laboratories to far-reaching remote locations worldwide.
Geostuff
Geostuff is an indispensable player in the geophysical surveying industry, offering a vast array of services and products tailored to your needs. Doug Crice founded this company with the goal of producing roll along switches, which are essential components of shallow reflection surveys. His design was smaller than previous models but boasted greater reliability–a win-win for everyone!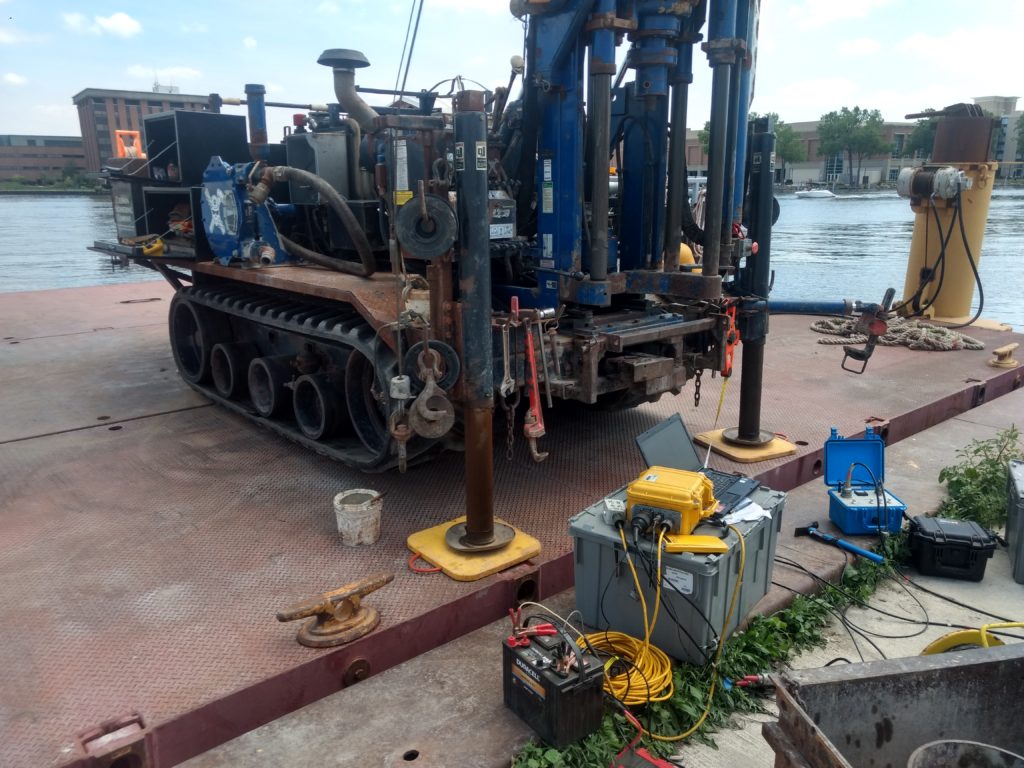 Through their hard work, they devised mechanical wall-lock borehole geophones as a superior choice to air-bladder handmade units for downhole and cross hole shear wave studies. Furthermore, Geostuff produces an exceptionally efficient land streamer unit that has been adopted by geophysicists worldwide. This commercial unit is an ideal choice for any survey situation due to its durability, reliability, and consistent performance. By developing a wealth of products and services, Geostuff has successfully positioned itself as an authoritative figure in the geophysical sphere.
Mount Sopris Instruments
Mount Sopris Instruments is a well-renowned manufacturer of borehole geophysical instruments, with a history that stretches back to 1951 in Boulder, Colorado. In 1962, the company relocated to Delta, Colorado and began producing reliable logging systems for natural resource and geological communities. Since then, Mount Sopris has been closely associated with some of the most prominent government agencies in the US, such as the Atomic Energy Commission, US Geological Survey, and US Bureau of Mines. This has established their reputation as one of the leading providers of portable geophysical logging systems.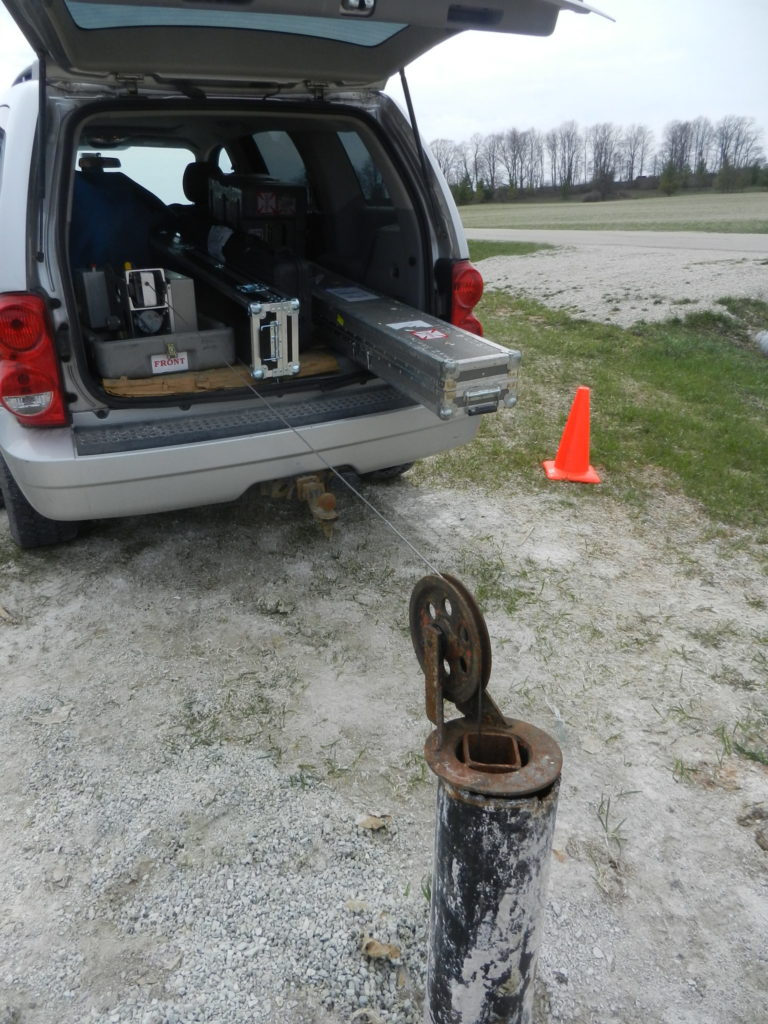 With increasing demand for this type of equipment in the 1990's, Mount Sopris Instruments saw a steady growth both in size and product range. In the early 2000's they expanded their technical capabilities after entering into a partnership with Advanced Logic Technology from Luxembourg – resulting in further product development such as optical televiewers. They have since gone on to become a world-renowned brand that is respected by customers and competitors alike for their quality craftsmanship and reliable services.
In summary
Geophysical equipment manufacturers are essential for any geophysical project. They provide reliable and high-quality products that are cost-effective in order to aid with mapping the subsurface. In part, these products range from ground penetrating radar systems, to seismic instruments, and resistivity meters. All of these products are designed with the latest technologies to ensure accurate data collection. Furthermore, manufacturers also offer expert services such as maintenance, training, and repair for their products. This attention to detail is what makes them trusted suppliers and partners in the industry. In addition, many companies have research and development teams that create custom solutions tailored to particular projects or applications. With their carefully crafted instruments and detailed service plans, these geophysical equipment manufacturers, in our opinion, can lead to success for any exploration or geophysical projects.